We were invited to do what all children dream of: draw on school walls!
Goudhurst & Kilndown school is an amazing place with some very innovative ideas. Once a week all the children spend a day in the forest learning different skills. There are also school pets like chickens and ducks roaming around. Since the forest school started the teachers have noticed that the children have become more confident and independent. Teaching them in this manner is also a great way to reduce their stress levels, increase their creativity and give them new social and problem solving skills. Clearly this school is at the top of its game with their constant educational innovation!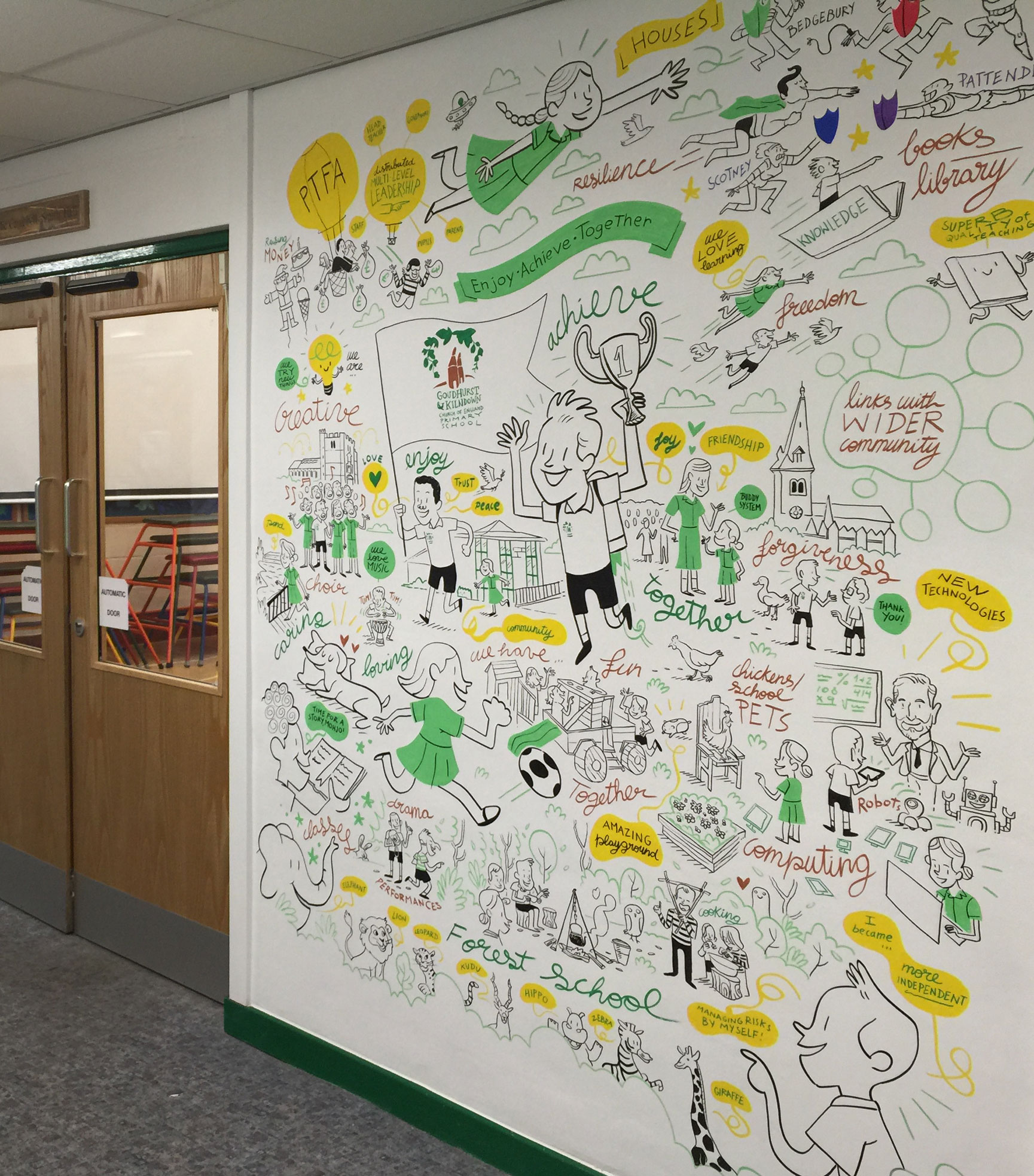 Goudhurst & Kilndown called us in to create a huge mural on a massive white wall (we can't resist white walls!) to express their core values and how they are perceived by parents and children. To enable us to do this we first collected testimonials, quotes, pictures and every bit of valuable information we could before we started sketching the initial layout to be approved by the teachers. Once the green light was given, we warmed up our arsenal of pens and let our hands draw freely. Our chief scribe David had dreamt of this moment his entire life: school teachers were not approaching him to stop drawing on school tables but encouraging him to draw on their wall!
The wall drawing can be seen at the school entrance, visible for children and parents. As an illustrator it was the ultimate pleasure to visualise such a great concept!